!PAGE WEB DE FRANK Eisenfaust>

This is the voice of Enigma !

The Pleasure of satisfying a savage instinct, undomesticated by the ego, is uncomparably much more intense than the one if satisfying a tamed instinct.
The reason is becoming the ennemy that prevents us from a lot of possibilities of pleasure.
If you believe in GOD, then you have to believe in the DEVIL.
1990
MCMXC a.D.
The Voice Of Enigma 2:21
Principles of Lust 11:43
a: Sadeness (index 1: 4:08)
b: Find Love (index 2: 4:46)
c: Sadeness (reprise) (index 3: 2:49)
Callas Went Away 4:27
Mea Culpa 5:03
The Voice & The Snake 1:39
Knocking On Forbidden Doors 4:31
Back To The Rivers Of Belief 10:32
a: Way To Eternity (index 1: 2:21)
b: Hallelujah (index 2: 4:05)
c: The Rivers Of Belief (index 3: 4:06)
MCMXC a.D. (Limited Edition)
The Voice Of Enigma 2:21
Principles of Lust 11:43
a: Sadeness (index 1: 4:08)
b: Find Love (index 2: 4:46)
c: Sadeness (reprise) (index 3: 2:49)
Callas Went Away 4:27
Mea Culpa 5:03
The Voice & The Snake 1:39
Knocking On Forbidden Doors 4:31
Back To The Rivers Of Belief 10:32
a: Way To Eternity (index 1: 2:21)
b: Hallelujah (index 2: 4:05)
c: The Rivers Of Belief (index 3: 4:06)
Sadeness (Meditation) 3:01
Mea Culpa (Fading Shades) 6:15
Principles of Lust (Everlasting Lust)5:25
The Rivers of Belief (The Returning Silence) 0:00
1993
The Cross of Changes
Second Chapter 2:16
The Eyes of Truth 7:13
Return to Innocence 4:17
I Love You...I'll Kill You 8:51
Silent Warrior 6:10
The Dream of the Dolphin 2:47
Age of Loneliness (Carly's Song) 5:22
Out from the Deep 4:53
The CROSS of Changes 2:23
The Cross of Changes (Limited Edition)
Second Chapter 2:16
The Eyes of Truth 7:13
Return to Innocence 4:17
I Love You...I'll Kill You 8:51
Silent Warrior 6:10
The Dream of the Dolphin 2:47
Age of Loneliness (Carly's Song) 5:22
Out from the Deep 4:53
The CROSS of Changes 2:23
Return to Innocence (Long & Alive Version) 7:07
Age of Loneliness (Enigmatic Club Mix) 6:23
The Eyes of Truth (The Gotterdammerung Mix) 7:17
1996
Le Roi est Mort, Vive le Roi
1:57 Le Roi est mort, Vive le Roi!
5:47 Morhing thru time
0:19 Third of its kind
5:00 Beyond the Invisible
4:59 Why
4:21 Shadows in silence
5:06 The child in us
4:26 T.N.T. for the brain
3:26 Almost full moon
3:38 The Roundabout
4:55 Prism of life
1:40 Odyssey of the mind
1998
Trilogy

Pack de 3 CD incluant: MCMXC a.D., The Cross of Changes, Le Roi est Mort, Vive le Roi.

Même pistes que dans les albums déjà précédents.
1999 MCMXC a.D.
Disc 1
The Voice Of Enigma 2:21
Principles of Lust 11:43
a: Sadeness (index 1: 4:08)
b: Find Love (index 2: 4:46)
c: Sadeness (reprise) (index 3: 2:49)
Callas Went Away 4:27
Mea Culpa 5:03
The Voice & The Snake 1:39
Knocking On Forbidden Doors 4:31
Back To The Rivers Of Belief 10:32
a: Way To Eternity (index 1: 2:21)
b: Hallelujah (index 2: 4:05)
c: The Rivers Of Belief (index 3: 4:06)
Disc 2
Sadeness part I (Meditation Mix) 3:01
Sadeness part I (Extended Trance Mix) 5:04
Sadeness part I (Violent US Remix) 5:03
Mea Culpa part II (Fading Shades Mix) 6:15
Mea Culpa part II (Orthodox Version) 3:59
Mea Culpa part II (Catholic Version) 3:54
2000
The Screen Behind the Mirror
The Gate
Push The Limits
Gravity Of Love
Smell Of Desire
Modern Crusaders
Traces (Light And Weight)
The Screen Behind The Mirror
Endless Quest
Camera Obscura
Between Mind & Heart
Silence Must Be Heard
10 Octobre 2001
LSD Love Sensuality Devotion - The Greatest Hits
The Landing
Turn Around
Gravity Of Love
T.N.T. For The Brain
Modern Crusaders
Shadows In Silence
Return To Innocence
I Love You, I'll Kill You
Principles Of Lust
Sadeness Pt 1
Silence Must Be Heard
Smell Of Desire
Mea Culpa
Push The Limits
Beyond The Invisible
Age Of Loneliness
Morphing Thru Time
The Cross Of Changes.
10 Oct 2001
LSD Love Sensuality Devotion - The Remix Collection
Turn Around (Northern Lights Club Mix) 10:27
Age Of Loneliness (Enigmatic Club Mix) 6:15
Push The Limits (ATB Remix) 7:52
Gravity Of Love (Judgement Day Club Mix) 5:59
Return To Innocence (380 Midnight Mix) 5:43
Sadeness (Violent U.S. Remix) 4:43
Principles Of Lust (Everlasting Lust Mix) 4:56
Mea Culpa (Fading Shades Mix) 6:04
T.N.T. For The Brain (Midnight Man Mix)5:57

Pour voir Quelque images décorant les jaquettes des CD CLIQUEZ ICI :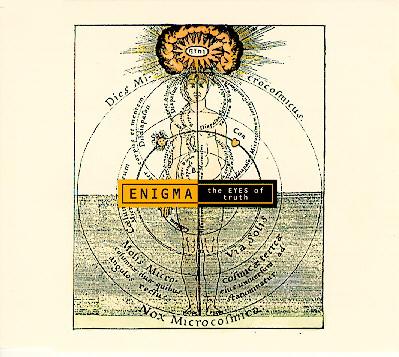 Pour voir Quelque captures des clips CLIQUEZ ICI :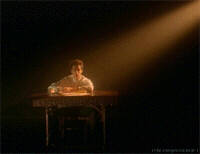 D'autres sites sur ENIGMA :
- Gam's Enigmatic World (vidéos à visualiser et tt !)
- Enigma Alchemy (très joli site !!!)
- The ultimate Fan Experience (plein de choses là aussi !)
---
---